Recent Article
Latest News Bits
User Created Meshes
Posted 3 years ago
You can now upload meshes to ROBLOX to use in your game! Textures can be applied as well.
Powered by
RoGo is not associated with the content contained on this website and/or the respected owners.
All trademarks, property, and copyrights belong to their respective owners, namely ROBLOX, Inc.
.
Posted in Partner Promotions and Reviews
June 15, 2015 at 12:00 PM
Kestrel Clothing Review: Black Three Buttoned Suit
By Superale24
Editors: Wegggieninja and Mirthmaker
Hello readers! I am proud to announce our first fashion review article for our partnership with Kestrel, written by Fashion Analyst/Author Superale24 (me). I would like to start off this series by reviewing one of my favorite suits, which I always wear for casual and formal apparel: The Kestrel Black Three Buttoned Suit w/ matching pants.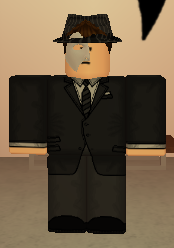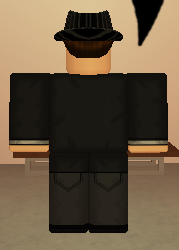 OVERVIEW
This elegant piece of clothing is made by the famous ExtendFlame, a well known designer at Kestrel for always bringing great suits, at the price of 100 TIX (for each piece). This suit is what you expect from Kestrel: high class design. The shading works and not too many wrinkles. This suit works perfectly with my Pinstripe Fedora (although I don't like how the hair sticks out, oh well) and I believe it works well with any dark tone or white hats, like the Phantom Mask. The blending of the pants and shirt is also well thought out, and the tie is very high quality. Overall, the suit is crisp, clear, and would make a nice piece in your ROBLOX wardrobe.
---
RATING
Appearance - 10/10: The style gives you a professional look, and shows people that you have a great taste in fashion. The appearance is inviting and very crisp. I see nothing wrong with the look of the suit, so a perfect score!
Detail/Quality - 10/10: ExtendFlame, as always, delivers a great design with perfect shading and quality. It took a great deal of effort to make this suit show such glamour. The quality is perfect, so thus it deserves a perfect score!
Hat Compatibility - 8/10: The suit is still great and hats work fine with it, but bright colored hats don't give off the same appeal as to dark colored or white. A perfect score would be showing amazing appeal with all colors of hats, but minimalist colors like black and white are the ones that truly shine with the suit.
Overall - 9/10: Again, this is one of the best suits I have seen on ROBLOX, and that is why I always wear it! The design is perfect for my regular hats and is perfect for every occasion. This is a MUST BUY for people who want to look professional or are looking for a suit!
---
Thanks for reading RoGo's first review on Kestrel Clothing, and thanks to Kestrel for being our partners and producing great clothes! You can check out the group here and browse the home-store by clicking here. More reviews will come out soon! If you happen to see a great piece of clothing and would like me to review it, post a link to the shirt (and pants, if there is a matching pair) on the group wall and I will happily consider it! Thanks for reading and until next time! ~ Superale24, Author and Fashion Analyst