Recent Article
Latest News Bits
User Created Meshes
Posted 3 years ago
You can now upload meshes to ROBLOX to use in your game! Textures can be applied as well.
Powered by
RoGo is not associated with the content contained on this website and/or the respected owners.
All trademarks, property, and copyrights belong to their respective owners, namely ROBLOX, Inc.
Showing posts for the month of: November 2017
.
BLOXgiving 2014 is here!
Posted 4 years ago by DerAtomik
Posted in Reviews
It's that time of year again! Time flies for me, feels like last year's wasn't too long ago! Anyway, this year, ROBLOX decided to use three popular games to give two hats each, giving us a total of six hats. These hats are collected by obtaining badges.
BLOXgiving Games (Click image to view game)
---
 Hat Reviews
Super Bomb Survival
How it looks when worn
It is attached to the top of your head and defies gravity.…
.
Black Friday 2014 Poll
Posted 4 years ago by Aqualotl
Posted in ROBLOX News
Please bear with this incredibly long article. I just wanted to give an update to what's happening on ROBLOX for the beginning of this holiday season.
Black Friday is slowly approaching! ROBLOX is asking YOU what items you want to see go on sale. As every year, they recently released a poll asking which items you want to be featured as a discount this year. Hop on over to polls.roblox.com and fill out the short survey to help ROBLOX choose! Happy virtual shopping!…
.
New Loading Screen, Chat UI, and Custom Loading Screens!
Posted 4 years ago by DerAtomik
Posted in ROBLOX News
As you've probably noticed, ROBLOX has a new loading screen and style to its in-game chat. But what you probably didn't know about is a custom loading screen! That's right, now developers have the capability of creating their own loading screen! It also allows them to execute any code while a player's client is loading a game, so you can have assets and bricks loading at the same time! If you're a developer, read this wiki article for more information.
---
I personally like these new features.…
.
Interview with EBear917
Posted 4 years ago by Fly10101
Posted in Interviews
The following is an interview between RoGo's fly10101 and Kestrel's Vice President, EBear917
---
fly10101: When you first joined Kestrel, why did you join?
EBear917: I joined Kestrel in the May of 2014. I joined because many of my friends and former co-workers were in the group. I love tell this story over and over again: I joined ROBLOX groups as a politician in ro-nations, but those very nations attracted me to the business world. I have fallen in love with the world of business ever since.…
.
Interview With LostInfinity
Posted 4 years ago by Superale24
Posted in Interviews
Hello everyone! I'm here with the honor of interviewing LostInfinity, one of ROBLOX'S  known & expert game developers. (As shown by his membership in RBXDev.)  I decided to interview him because I was playing his most popular game, Anti-Gravity: This Is War, and decided it would be a good idea to interview the creator of one of my favorite games. So, without further adieu, I present LostInfinity!
---
Superale24: What is your greatest achievement on ROBLOX?
LostInfinity: My personal greatest achievement would be getting accepted into RBXDev.…
.
November 2014 RoGo Update
Posted 4 years ago by Aqualotl
Posted in Featured Post
This is just an article to inform you on our plans with RoGo for November of 2014. As you have now probably noticed, the website now has a  festive thanksgiving/fall theme. I hope you like it!
To start off with the important information, we are going to work on partnering with other groups.
"LION! What does this mean for me?" Good question, random person whose name will never be mentioned! It means that we will be providing you, the RoGo reader, more information about other groups.…
.
Club Boates – Roblox's Biggest Nightclub
Posted 4 years ago by JenniferHartson
Posted in Reviews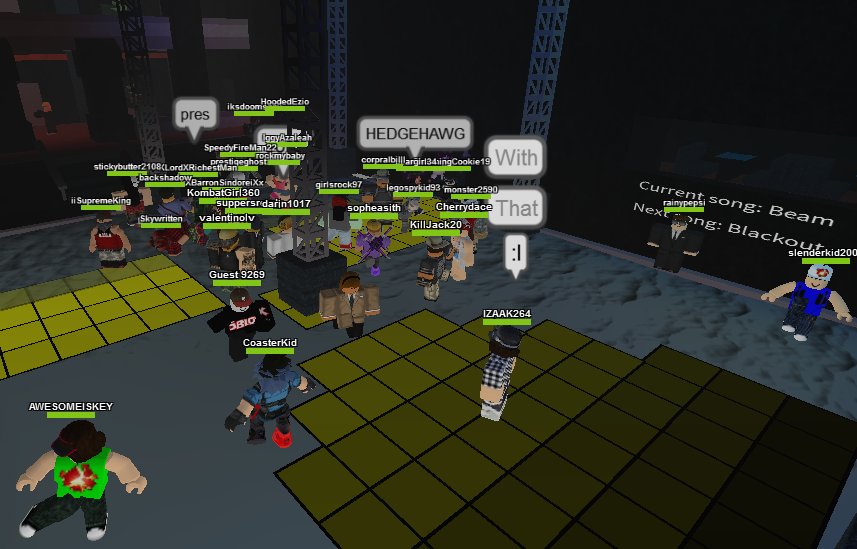 Yes, you read the title correctly. The fun of dancing madly on a disco floor has been brought to Roblox – for the enjoyment of noobs and veterans alike!
Perhaps the most successful nightclub on Roblox, Club Boates has over 1.34 million visits, with 33.4K favorites and 8.7K thumbs ups. Created in 2010, its main developer, ChadTheCreator (also the maker of the After The Flash roleplay series), the game is updated regularly.
Now, let's think about it: there are hundreds and hundreds of nightclubs on Roblox.…
.
ROBLOX arrives on the Amazon App Store! (Kindle, Fire Phone, etc.)
Posted 4 years ago by DerAtomik
Posted in ROBLOX News
ROBLOX has now been released on three mobile operating systems: iOS (iPhone, iPad, iPod), Android, and recently, Kindle. This means that ROBLOX is now available on most of the popular smartphone/tablet app stores. If ROBLOX continues creating ROBLOX for tablet/smartphones, their next platform will likely be Windows Phone OS or Blackberry. This is just my guess. As for other platforms that aren't touch-screens, such as video game consoles, that may be a while. But I can see it becoming a thing someday.…
.
Become One With the Goat
Posted 4 years ago by JenniferHartson
Posted in Reviews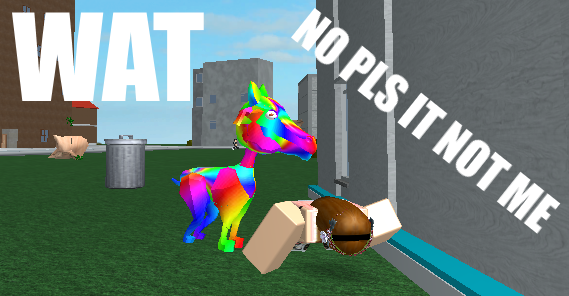 Forget the criminals, robbers, murderers, and corrupted politicians. Roblox has never been threatened by any greater evil force – the mystical rainbow goat. Become the terror of the town and more with the Coffee Stain Studios-based Goat Simulator today!
Gameplay

Destruction has never been so fun. Even being let loose on Call of Duty clones with a chain gun and a bazooka taped to the top of it doesn't come close to the degree of swag that terrorizing a town as a rainbow goat achieves.…
.
Beginner Lua Lesson 7: Properties, Math, and String Manipulation
Posted 4 years ago by DerAtomik
Posted in Tutorials
Properties
Every object in ROBLOX has properties. Properties is basically what makes up that object. A Part has many properties, including ones that affect its transparency, collision, and surfaces. Every ROBLOX object shares the following properties: Name (Obvious), ClassName (The type of Instance), & Archivable (Whether this object will be cloned when the Clone method is called on it or one of its ancestors). You'll have to read the ROBLOX Wiki for information on properties of objects.…
.
Posts in this archive cannot be found.