Recent Article
Latest News Bits
User Created Meshes
Posted 3 years ago
You can now upload meshes to ROBLOX to use in your game! Textures can be applied as well.
Powered by
RoGo is not associated with the content contained on this website and/or the respected owners.
All trademarks, property, and copyrights belong to their respective owners, namely ROBLOX, Inc.
Showing posts in Category: Partner Promotions
.
RoGo July Update – 2015
Posted 4 years ago by Aqualotl
Welcome back to another round of updates! Now that school/college is out for our employees, articles will be published more often. Other than that, we have a few updates to go over.
First off, RoGo will be appearing at Kestrel's Relation Conference. This conference will be held on July 25th and anyone can join in and look around. RoGo will have a large booth located in the upper left corner of the convention building. If you want to come to the convention, it will be held here. …
.
Kestrel Clothing Review: Black Three Buttoned Suit
Posted 4 years ago by Superale24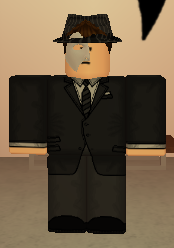 Hello readers! I am proud to announce our first fashion review article for our partnership with Kestrel, written by Fashion Analyst/Author Superale24 (me). I would like to start off this series by reviewing one of my favorite suits, which I always wear for casual and formal apparel: The Kestrel Black Three Buttoned Suit w/ matching pants.
OVERVIEW
This elegant piece of clothing is made by the famous ExtendFlame, a well known designer at Kestrel for always bringing great suits, at the price of 100 TIX (for each piece).…
.
Posts in this category cannot be found.