Recent Article
Latest News Bits
User Created Meshes
Posted 3 years ago
You can now upload meshes to ROBLOX to use in your game! Textures can be applied as well.
Powered by
RoGo is not associated with the content contained on this website and/or the respected owners.
All trademarks, property, and copyrights belong to their respective owners, namely ROBLOX, Inc.
Showing posts in Category: Editorials
.
The 5 best and worst ROBLOX Updates (as of December, 2014)
Posted 4 years ago by DerAtomik
Welcome to the first to RoGomas article! Merry RoGomas!
I've been on ROBLOX for a while, since November 18, 2008. I have nostalgia of my ROBLOXian past, but I still really enjoy modern ROBLOX. Why else would I be here, writing this article today for you? Anyway, today I'm going to talk about my personal favorite and most disliked ROBLOX Updates, as of December 2014.
DISCLAIMER:
This is my own personal opinion. You don't have to agree with it. Always feel free to leave your own opinions down below in the comments.…
.
Benefits of being a ROBLOX Game Developer
Posted 4 years ago by DerAtomik
As ROBLOX grows, more and more Developers are coming to bring some fresh new games to the front page. But why would one be so motivated? That's what I'm going to talk about today. I, myself, am a Developer. I've never quite made it to the front page. The closest I've got was having 500 people playing my game at once. That game is dead now, but is at 90,000 visits thanks to it.…
.
The Two Mainstream Combat Games: And What Makes Them Tick
Posted 4 years ago by JenniferHartson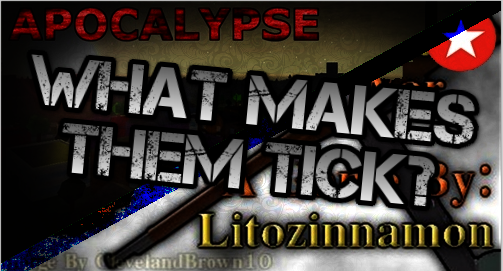 Though I will probably be criticized for generalizing Roblox combat into two mainstream games, I do hold confident the incontrovertible fact that these two selections are known by almost everyone who is an active member of the Roblox Community.
Here we have them – Apocalypse Rising (often referred to as "Apoc"), by 2013 Game Developer of the Year Gusmanak; and Call of Robloxia 5 – Roblox At War (often referred to as "CoR"), by renowned and critically acclaimed developer litozinnamon.…
.
The Debate: Roleplay or Roleplay?
Posted 4 years ago by JenniferHartson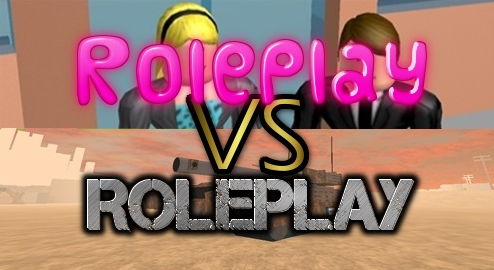 This is an opinionated article by RoGo correspondent JenniferHartson, and does not in any way reflect on the views or overall opinions of the RoGo blog or corporation.
---
A major debate that has been facing Roblox users is the definition of 'true role-playing'. When someone brings up the word 'role-play' casually in conversation, what do you envision – two six-year-olds dressed in Superman packages and 2.0s, pretending to online date in a free modeled "Welcome to the Town of Robloxia" game?…
.
The Mystery of The Wind of Fjords
Posted 4 years ago by Joshuats
In April 2007, about 7 years before user-uploaded sounds, ROBLOX admin Shedletsky uploaded the
"Wind of Fjords"
(sometimes referred to unofficially as "Telamon's Sword") to ROBLOX—seemingly ROBLOX's
first sound ever uploaded
. This seven year old artifact is one of the more famous sounds of the first admin uploaded sounds and was often used in horror and survival themed ROBLOX games several years back. However, unlike other older songs on ROBLOX, this song's origins isn't very well known, much unlike the
Halo theme
or Caramelldansen.…
.
Posts in this category cannot be found.